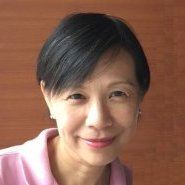 Since August 2016, I have been fortunate to serve as the Senior Policy Fellow at MnEEP, leading the campaign for Big Bold Goal #3: Minnesota educators reflect student demographics. This is indeed a very Big Bold Goal. That's because for so long it has been like a broken record in Minnesota: the percentage of teachers of color and American Indian teachers has hovered around 4 percent for at least the last 10 years, while our students of color and American Indian students have increased to more than 30 percent. Nationally, those figures are 45 percent and 17 percent, respectively.
Still, a lot has happened since MnEEP's seminal policy brief Teachers of Color: Modernizing Our Teacher Workforce in Minnesota was released in 2015. MnEEP is now a major support and partner with the Coalition to Increase Teachers of Color and American Indian Teachers in Minnesota.  There is an increasing amount of research and reports highlighting the rationale and offering promising strategies. And there is media coverage dedicated to the public discourse on increasing teachers of color and American Indian teachers.
In the last couple of years, one story continues to capture my attention. TeachStrong, a national campaign to modernize and elevate the teaching profession, is backed by more than 60 diverse and powerful education organizations. "Diverse" in this instance includes some partner organizations that traditionally might not always play well together! This fascinated me, in part because I truly believe effective and impactful solutions demand diverse perspectives and approaches, not only within the education sector, but across sectors in the larger education ecosystem.
My curiosity led me to the host organization of this campaign, the Center for American Progress, an independent, multi-issue, policy institute based in Washington D.C.  From an initial contact through the website, to the many phone conversations with the Center's K-12 staff, a very timely opportunity emerged to situate MnEEP's BBG#3 work within a national context. This was a very exciting opportunity to further pursue our Big Bold Goal.
Since then, I, along with MnEEP staff and board members who represent local school districts, have been able to participate in important convenings funded and organized by the Center. We were able to discuss our progress in Minnesota, and learn from other states key strategies for advancing our Big Bold Goal. What a great team-building activity to have a shared professional development experience!
I am immensely grateful for the chance to network with colleagues from different states and learn about their successes and challenges. Being part of the TeachStrong Network afford us access to technical assistance by the CAP team, and to be "in the know" of news and events across the country through the weekly TeachStrong Network Newsletter. More importantly, it has "pushed" the formation of a growing Minnesota TeachStrong Action Team as part of the overall BBG#3 campaign.
I am so excited about our work ahead.  Stay tuned as we are poised to launch our campaign to start a movement in Minnesota to elevate the teaching profession and to collaborate differently towards collection action and impact.  Join us!
Rose W. Chu, PhD.
rchu@mneep.org