Big Bold Goal 4
Minnesota schools support the multilingualism of all students
We work directly to better serve Emerging Multilingual Learners (English Learners) through research-based, promising practices that support multilingualism and heritage and native language development.
We believe in the validity of all lived experiences.
Preparing Emerging Multilingual Learners for the Future
Minnesota's EML population is growing at faster rate than most states. What's more, EMLs in Minnesota speak at least 300 language categories, and that number is still growing. Improving literacy for both ELs born in the United Sates and students arriving is essential for academic success and Minnesota's future.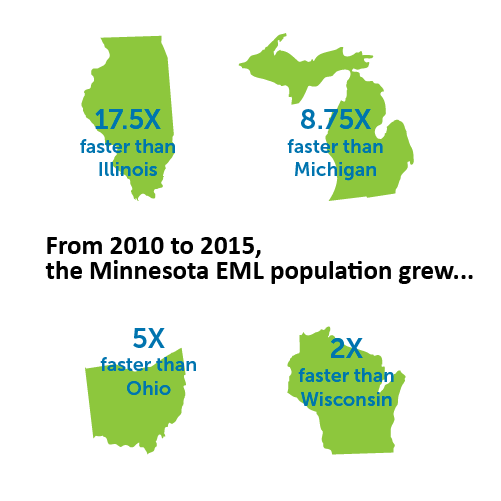 More than six decades of research shows that students learn to read best in the language they know best. EMLs should have access to the many immersion and bilingual programs, and traditional schools should implement native language development to supplement English language development instruction.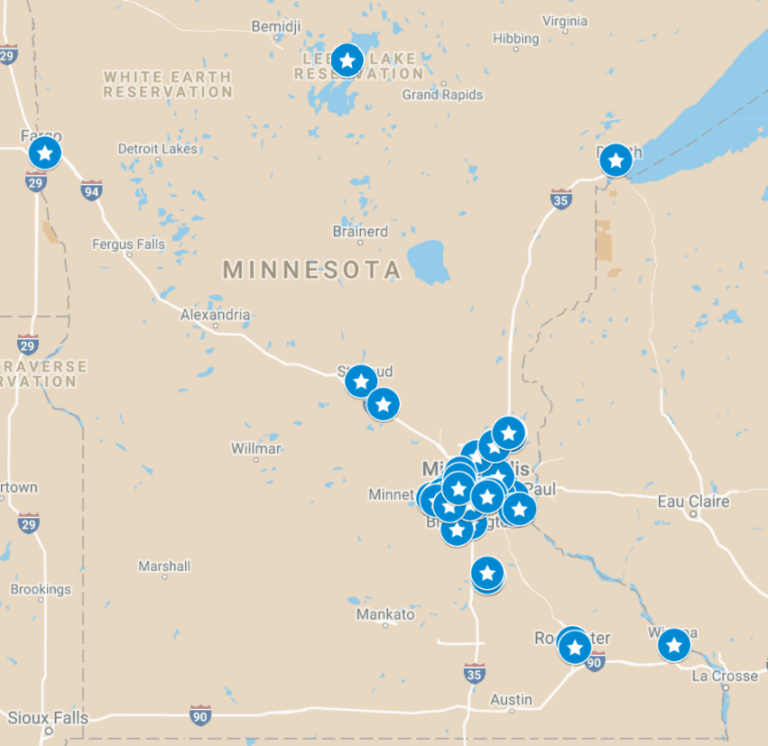 Over 70 immersion programs in Minnesota serving 20,000 students. Source: MN Advocates for Immersion Network, 2017.
In 2015, only 63 percent of ELs graduated high school, while 83 percent of their counterparts graduated. EL programs must be designed to guide students toward accessing academic content and achieving academic language proficiency. That's why we work with students, families, educators, and administrators to shape and inform evidence-based policies that support multilingualism and prepare students for Minnesota's multicultural future.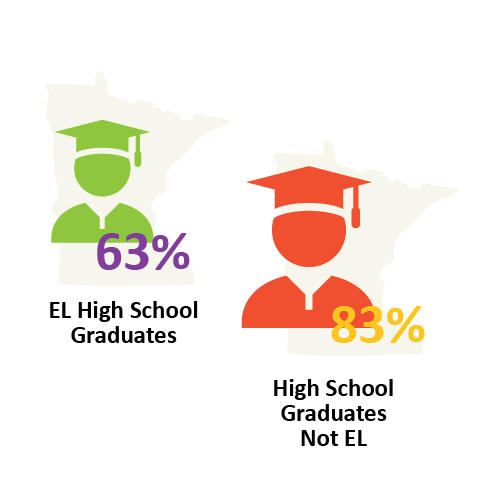 Active Initiatives
Emerging Multilinguals Network
English language learners (often abbreviated to ELL or EL) are Minnesotans of all ages and academic proficiencies whose native language is not English. Over 70,000 ELs are currently enrolled in Minnesota schools, 8.4% of all students.
MnEEP created the Emerging Multilinguals Network to provide long-term advocacy and a powerful foundation for delivering effective and empowering education services to English Learners. The EML Network includes people and organizations that can address the issues EMLs face and find solutions statewide.
Learn More
Minnesota EL – ESSA Initiative
As the fastest-growing student group, EMLs need to belong to the school community and have their unique needs addressed. To address the disparities that EMLs and their families face in the Minnesota education system, MnEEP partnered with the Coalition of Asian American Leaders (CAAL) to launch the Minnesota English Learner – Every Student Succeeds Act (EL-ESSA) Initiative.
This initiative aims to create and coordinate conversations within and between advocacy organizations and the students, families, and communities that are the most impacted by the EL policies and practices of Minnesota school districts.
Learn More